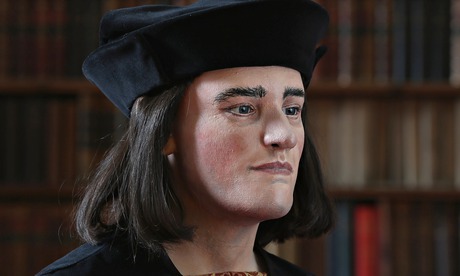 Reconstruction of Richard III's face. The sequencing could reveal his susceptibility to diseases and whether the scoliosis which contorted his spine was genetic.
Photograph: Dan Kitwood/Getty Images
The bones of the king under the car park have more to tell: scientists are to analyse the DNA from the remains of Richard III to create the world's first complete genome sequence for a named historical figure.
The process could reveal his hair and eye colour, his susceptibility to conditions including Alzheimer's disease and diabetes, whether he was lactose intolerant, and whether the scoliosis that contorted his spine was genetic. It could also show if any of the surviving portraits, all completed years after his death, are accurate.
Read the rest of this article...