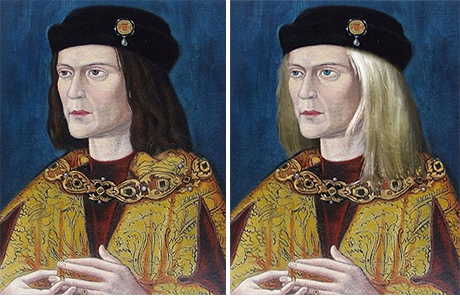 The bones of the king under the car park have delivered further shocks, 527 years after his death and more than two years after his remains were discovered in Leicester: Richard III was a blue-eyed blond, and the present Queen may not be descended from John of Gaunt and Edward III, the lineage on which the Tudor claim to the throne originated.
Five anonymous living donors, all members of the extended family of the present Duke of Beaufort, who claim descent from both the Plantagenets and Tudors through the children of John of Gaunt, gave DNA samples which should have matched Y chromosomes extracted from Richard's bones. But none did.
Read the rest of this article...